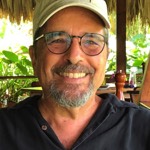 Nevin Lash, ASLA
Mr. Lash has over thirty-five years of Environmental Planning and Landscape Architectural experience. During that time, he has been involved with projects ranging in scale from residential garden design, major corporate campus development, commercial and mixed-use planning to regional environmental assessments. During the ten years associated with CLRdesign (a nationally recognized zoo design firm), he specialized in the design of "landscape immersion" zoos, directly under Jon Coe and Gary Lee. This experience brought together his interests in ecology, environmental education and conservation of natural resources with those of park planning and design.
While at CLRdesign, he was responsible for managing multi-million dollar projects as the prime contractor, supervising not only his own staff of five to ten professionals, but coordinating the efforts of the entire design team. To meet the needs of all users, zoo projects typically utilized special consultants including life support engineering, interpretive planning/design, and exhibit fabricators who need to be integrated into each project. He has developed a knowledge of all facets of a project, including programming, animal holding criteria, cost estimating, project management, scheduling, as well as each discipline's scope of work. This has led to his success at keeping projects under budget and on time.
Mr. Lash has participated in Master Plans for such zoos as Zoo Atlanta, Chicago's Brookfield Zoo and Lincoln Park, the Los Angeles Zoo, the Honolulu Zoo and Parc Tsimbazaza in Madagascar. He has also participated in the detail design and construction documentation of major exhibits such as Northern Trail, an Alaskan taiga exhibit at the Woodland Park Zoo in Seattle, an Asian Tropical Forest Exhibit in Honolulu, African Savanna Exhibits at Chicago's Brookfield Zoo and more, including all of the redevelopment of Zoo Atlanta; East African, West African and Asian exhibits, Visitor Services Plazas and Animal Facilities. He has also done Master Plans and Exhibits internationally at Rome Zoo, Zoo Ljubljana and others
Since forming Ursa International in 1994 with his wife and Partner, he has aimed at reaching a more diverse audience. Utilizing his skills in programming and design, he continues to work internationally with other conservation-minded organizations to bring "landscape immersion" and environmentally sensitive planning into each project.
He is grateful for our new, returning and sustaining clients around the world that allow Ursa International the ability to 'raise the bar' for animal wellness in Zoos and Parks, providing better care and purpose for animals in the care of humans.
Mr. Lash has traveled extensively around the world, and studied many varied ecosystems and their inhabitants (the flora, fauna and human populations). He believes that each project can incorporate a site's natural beauty, express a client's environmental ethic, and successfully attract visitors to the site.