Zoo Atlanta Redevelopment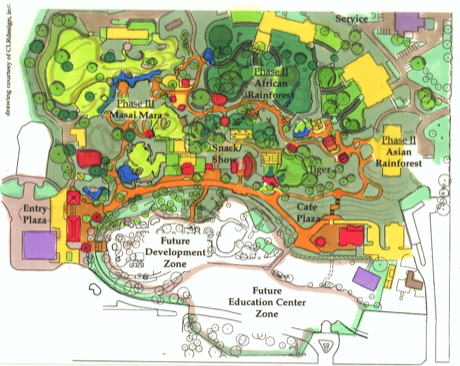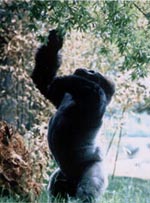 General Master Plan, 1986
Description
Zoo Atlanta Redevelopment Master Plan was completed in 1986 and resulted in the development of a three phase plan funded by a $17 million city-supported bond and an additional $8 million privately-support capital campaign. Zoo Atlanta is a multi phase redevelopment of a historic city park into a 21st century Zoological Park. The Lash's have served on both owner and designer teams to plan the implementation of the new Zoo Atlanta. Exhibits included the African Savanna "Masai Mara", West African "Ford African Rainforest" and Asian Tropical Forest of Ketambe. Additional projects included many visitor plazas and service outlets integrated into the themed development on this 40 acre site. The innovative Gorilla Exhibit provides four outdoor exhibit habitats for gorillas living in natural groupings with flexible holding for a growing collection of 20-30 individuals.
Phase III (1989), the African Savanna Masai Mara exhibits continues the strong landscape theme of the two prior phases. This major exhibit features mixed exhibits for giraffe, zebra, ostrich, antelope and African birds as well as habitats for African Lion, Black Rhino, and African Elephant in a safari-style immersion exhibit exhibit. Integrated visitor services include a themed "Swahili Market" with thatched restrooms, snack bar with dining terrace overlooking the mixed species habitat, special events Rhino tent and an Elder's tree theater for storytelling, african dancing and drumming.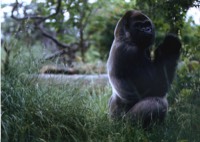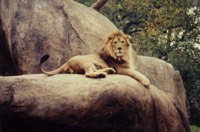 Both, the Ford African Rainforest and Masai Mara Exhibit received the Significant Achievement Exhibit Award from the AZA in 1988, and 1989 respectively, and have proven over twenty-five years of excellence for exhibiting endangered species, including two Bean Awards for Gorilla and Drill breeding. Nevin's role included project management and exhibit design for CLRR during the entire Zoo Atlanta Redevelopment; Gail was Zoo Biologist responsible for coordination with all zoo staff. Mr. and Dr. Lash continue to be involved with Zoo Atlanta completing design projects on a yearly basis to continue to enhance the visitor experience.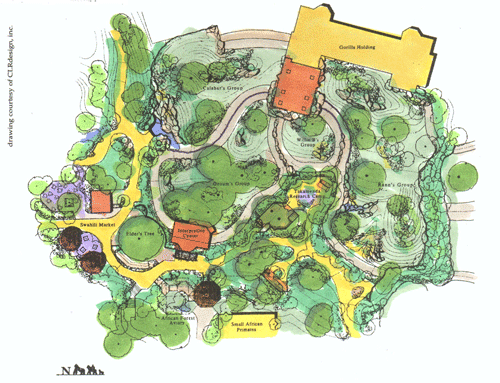 Ford African Rainforest Site Plan