Eco-guide Training and Development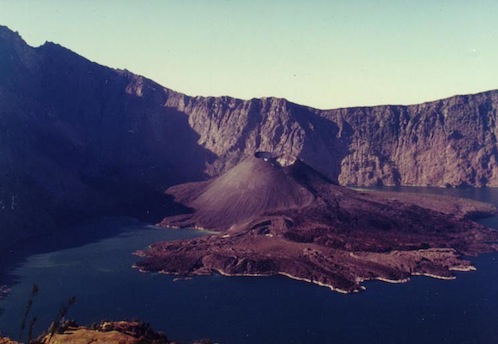 Senaru Village, Lombok, Indonesia, sits at the trail base to Mt. Rinjani, a 12,200 ft. volcano, with a 5-mile wide crater lake and small, active cone in the middle. This recently formed National park, with its towering mountain, spectacular waterfalls, and rich flora and fauna has rapidly begun to attract tourists from all over the world. Many non-locally owned guest houses, with non-local guides, have sprung-up along the road to provide accommodations for the increasing number of tourists. Until now, Senaru residents have not become competitively involved in these tourism efforts.

Rinjani Eco-Development Project (RED), a consortium of NGOs, asked Volunteers in Overseas Cooperative Assistance (VOCA) for an ecotourism expert to help build a Community Ecotourism Development Plan, form an Eco-guide and Porter Association and Eco-Guide Training Program for the Village of Senaru, to be used as a model for other communities.
Dr. Lash's role as a VOCA volunteer included six weeks in Indonesia, assessing potential tour sites, suggesting ways to improve the economic potential of each site, conducting field walks to train locals how to work with foreign tourists, developing evaluation criteria for potential guides and porters, and assisting in English classes. A final report was provided both to the host consortium, RED and VOCA.