Exxon Tiger Exhibit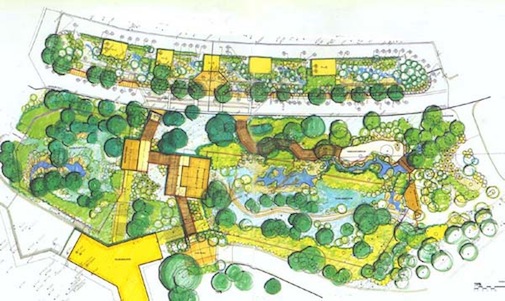 Description



The Exxon Tiger Exhibit: Tigers of Southeast Asia at the Dallas Zoo, Dallas, Texas is a 3 acre valley site featuring Indo-chinese and Sumatran Tiger habitats in a rotation concept. The site offers the zoo outstanding opportunities to devote focused attention onTiger Conservation and Breeding of these endangered species.

Our approach was to concentrate the major viewing from a Thai-themed viewing structure within the heavily forested "jungle" bowl, spanning the center of the tiger's habitat. The visitor journey along a meandering trail crossing streams with multiple views through bamboo groves and blinds. The trail provides chance encounters and discovery events to understand the behavior and situation of tigers in the wild. The dramatic peak of the experience places the visitors within the center of the Tiger Habitat.

The visitor trail winds up the bamboo grove valley where views through artificial "timber bamboo" mixed with live blur the line between the Tiger's landscape and that safe passage of the visitor's. The centerpiece of the Tiger Exhibit consists of two viewing buildings; House of Tiger and House of Man, designed in the Thai pole house style. The complex acts as a bridge spanning the Valley of the Tiger placing the visitors in the center of the Tiger's landscape. Sumatran and Indochinese tigers rotate through the Valley of the Tigers.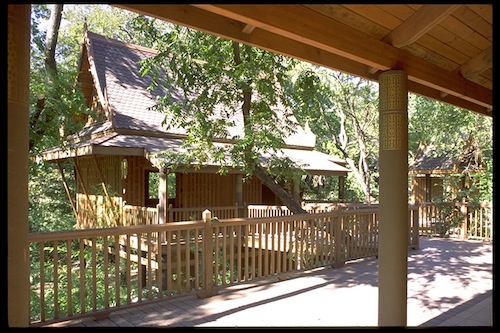 View from the Thai-stilt house in the center of the exhibit