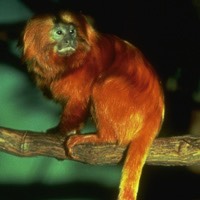 As a way to get to know us better, we've included a series of testimonials and comments from our clients over the years. We are always thrilled to hear good things, but for us it's all part of what we strive to do for our clients and projects. We love this work and are glad to get this sort of encouragement.
Attached are the newest version of the plans -- they are fabulous and include some really lovely, thoughtful ideas for making this space SO MUCH MORE than a playground. It really is a vision (thanks to our community and to Nevin & David's brilliance -- if you ever see this fellas out, buy them a beer!) which has created a whole additional learning environment for the kids (almost doubling the size of the school, essentially), and we are able to have this space entirely rent-free …
Kristi Cameron Co-founder & Pedagogical Coordinator The Nest Nursery School
Thank you so much for caring about making sure the habitat has what it needs in terms of structure and safety for the animals. The changes you have made will make a difference and we appreciate your attention to detail. You were definitely the right person for the job and it has been a joy to work with you on this project.
Dr. Kimberly McElveen Columbus State University Senior Director for Student Engagement
Firstly congratulations - all at Kampong enjoyed working with you and the Kampong board was happy with your work - it is all about trust!
Dr. Mike Maunder, Florida International University, Associate Dean for Research Engagement
You and I have been in sync on several matters. I always carefully consider your suggestions because I know you understand things from my point of view.
Jeff Owen, Keeper Supervisor: Polar Bear, North Carolina Zoo
Everyone on the staff was very pleased with the time they spent with you. They are so thrilled to be working with someone who will listen to them. Thank you for working so well with everyone. I look forward to this moving forward soon.
Diane DeBruno, Executive Director, Micke Grove Zoo Society
As a team, Nevin and Gail, comfortably meet the requirements of 'project technical director' and certainly have excellent international experience and qualification in the unique field of zoo planning and ex situ endangered species managment. They also possess an extensive network of international professional colleagues including myself upon whom they can call for specialized advice. On a personal level you will find them collaborative, congenial and easy to work with as well as highly professional.
Jon Charles Coe, Principal, Jon Coe Design
You worked incredibly well with all levels of staff, incorporating ideas and making everyone feel that their opinion was valuable. As always, you worked well with local contractors to obtain good cost estimates. This work was a wonderful investment for Chimp Haven, as a short time later a tremendous need arose for housing for 100 chimpanzees from the federal government. The Master Site Plan resulted in successful agreements for the retirement of these chimpanzees to Chimp Haven and construction is currently under way.
Linda Brent, Ph.D., ex-president of Chimp Haven, Inc. Shreveport, Louisiana
Due to the level of success of the Master Plan project and our admiration for your professional skills, the county retained your services throughout 2008 via the issuance of additional contracts for site-specific projects, including exhibit design and guidance on architectural programming for a Zoo Education Center/Public Library. These projects are moving forward utilizing your input and guidance.
Leslie Gimeno, PP, AICP, Supervising Planner, Cape May County, N.J.
Nevin, is a creative, innovative person who brings great inter-personal skills to his exhibit design work. He listens well to the internal and other stakeholder teams to achieve well thought out and imaginative designs. He produces first rate work at a reasonable price. He is also adept at working in multi-cultural settings.
Clare Richardson, CEO at Dian Fossey Gorilla Fund International
Nevin provides project teams with an almost encyclopedic amount of knowledge about the design of zoological exhibits. He then applies that knowledge through creative solutions that carefully balance the needs of the animals, the functionality of their exhibits, and the experience of the visitor. He is easy to work with and helps create a positive, cooperative environment on any project team that helps it to deliver the best project possible to the client.
Pete Choquette, AIA, LEED AP BD+C, Architecture and Consulting Department Manager, The Epsten Group
You bring a unique experiential perspective to the work; you don't just replicate what you see at every other Zoos…and when asked to deliver full products on half budgets, you always keep the experience intact…effectively managing multiple strong personalities, with a clear focus on animal health and the visitor experience.
Shelly Lakly, Ph.D., ex-Vice President Education and Conservation Programs, Zoo Atlanta