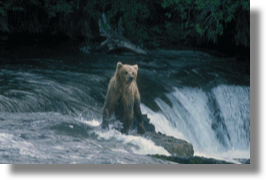 Community Planner/Biologist:
Gail Y. Lash, Ph.D
Zoo Designer/Landscape Architect:
Nevin Lash, ASLA
Ursa International offers strong leadership in planning and building tomorrow's conservation/education facilities in National Parks, Zoological Parks, Museums, Aquariums, Botanical Gardens, Private Wildlife Reserves and Nature Centers, worldwide. We also work in ecotourism planning and community development, promoting Peace as the foundation for human-wildlife interactions and conservation.
Ursa International is a Design and Planning firm that seeks to create harmony between wildlife and human communities. We specialize in design services to the zoological community for programming, design and construction of conservation-oriented facilities throughout the world, and in planning community-based ecotourism and development projects in and adjacent to sensitive ecosystems.


Ursa International is a woman-owned business, established in 1994 with offices in our historic 1894 Grant Park Victorian home "Bear Manor" in Atlanta, Georgia.

We are currently licensed to practice Landscape Architecture in Georgia, Pennsylvania and Texas, but work internationally as consultants on Zoological Design and Conservation facility planning. Ursa International has worked on over 50 major zoo design projects at over 30 institutions in 10 countries - and counting.


Please download a copy of our Qualifications and Project Brief document on our
Publications Page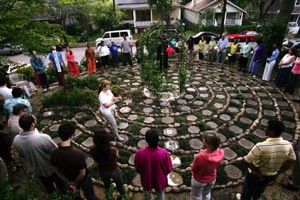 The Labyrinth at Bear Manor