Cochrane Polar Bear Habitat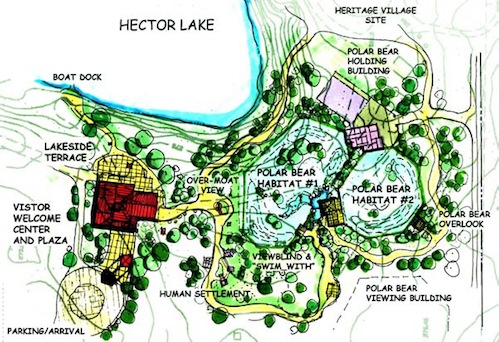 What is this place...?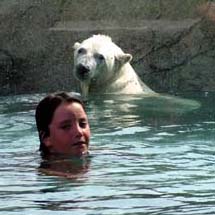 In January of 2002, the Town of Cochrane, Northern Ontario, Canada selected a design team consisting of ANO Architects, Ted Maranda and Ursa International to design a Polar Bear Sanctuary as a tourist attraction to enhance their offerings as well as create a place to house surplus Polar Bears from the region.

Not only did they create a place which exceeds the very rigorous Manitoba Standards for Polar Bear Housing, they created a unique destination along the Trans-Canada Highway. Visitors during summer can cool off in a special pool adjacent to the Polar Bear's pool - offering endless enrichment opportunities for the Bears and a one-of-a-kind opportunities for the visitors! What Cochrane created is a "Swim with the Polar Bears" experience.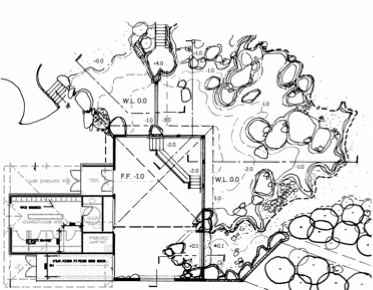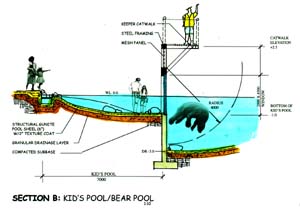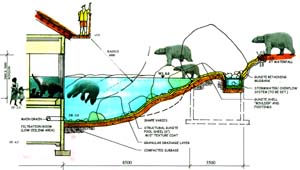 In the Winter, snowmobilers enter the region on extended trips through this Taiga Forest. Cochrane provides a destination and a welcome to those travelers, also, creating a year-round attraction in a very remote location.
The facility can house up to 5 Polar Bears, with two large habitats on view from a central viewing building as well as a large off-exhibit holding area adjacent to a modern animal management building.

This project offers a long term commitment to creating a win-win situation for Polar Bears. Additional phases include exhibits for other local animal species as well as a Heritage Village that tell the story of the early peoples and culture of Northern Ontario.